HOUSING AFFORDABILITY SURVEY - 2023
Housing Affordability Survey – 2023
Housing affordability has gone from concern to crisis in many parts of Australia. After 11 interest rate rises within the past year, the housing crisis for many is now part of a wider cost of living challenge. While reasons are many, housing affordability is a critical issue that needs to be solved for many communities, so that people who work in a community can also afford to live, and be part of building their community. To provide insights from the community about housing affordability in
their local government area, we interviewed 1,000 people from our NSW community panel to understand their views.
 Click here to download the report.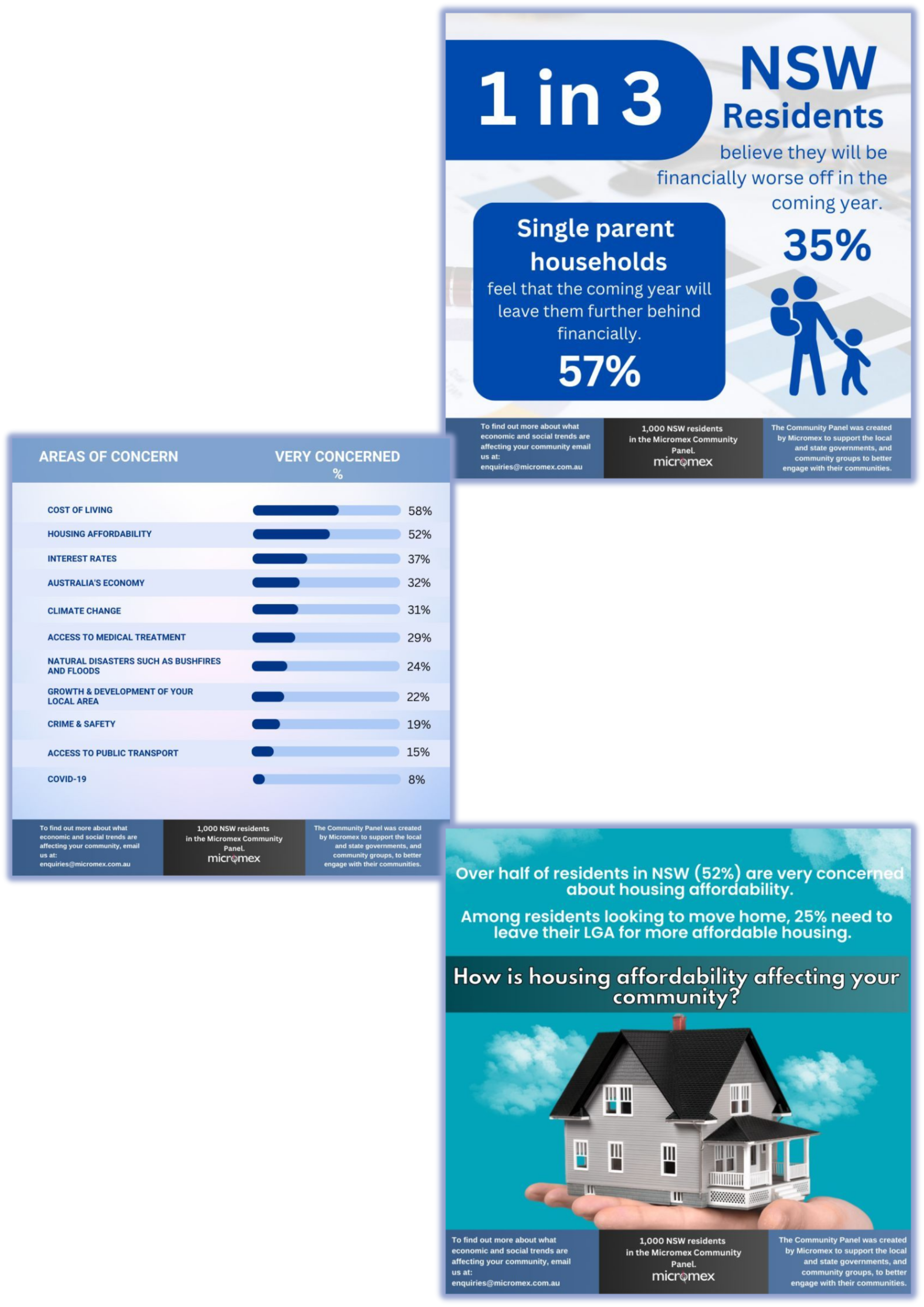 To find out more about the report or discuss housing affordability contact us at Micromex.
Let's talk about helping you reach your target market...
10/1 Bounty Close
Tuggerah NSW 2259
enquiries@micromex.com.au
PO Box 5059
Chittaway Bay NSW 2261
What We Do
At Micromex we provide our clients with both qualitative and quantitative research solutions, driven by our highly experienced people and alongside the real benefit of our own in-house CATI centre and Australia wide field interview team.