Provision of Council Information to the Community
Micromex's Importance and Satisfaction Benchmarks have been created from over 68,000 interviews across 120 LGA studies. These benchmarks not only provide us with insight into the attitudes and opinions of communities, but also allow us the unique opportunity to examine correlations in the data, identifying patterns that can assist Councils to optimise their engagement strategies and increase overall community satisfaction.
The below infographic illustrates the stated importance and satisfaction rating residents assign to the provision of Council information to the community, and how this is impacted by population density.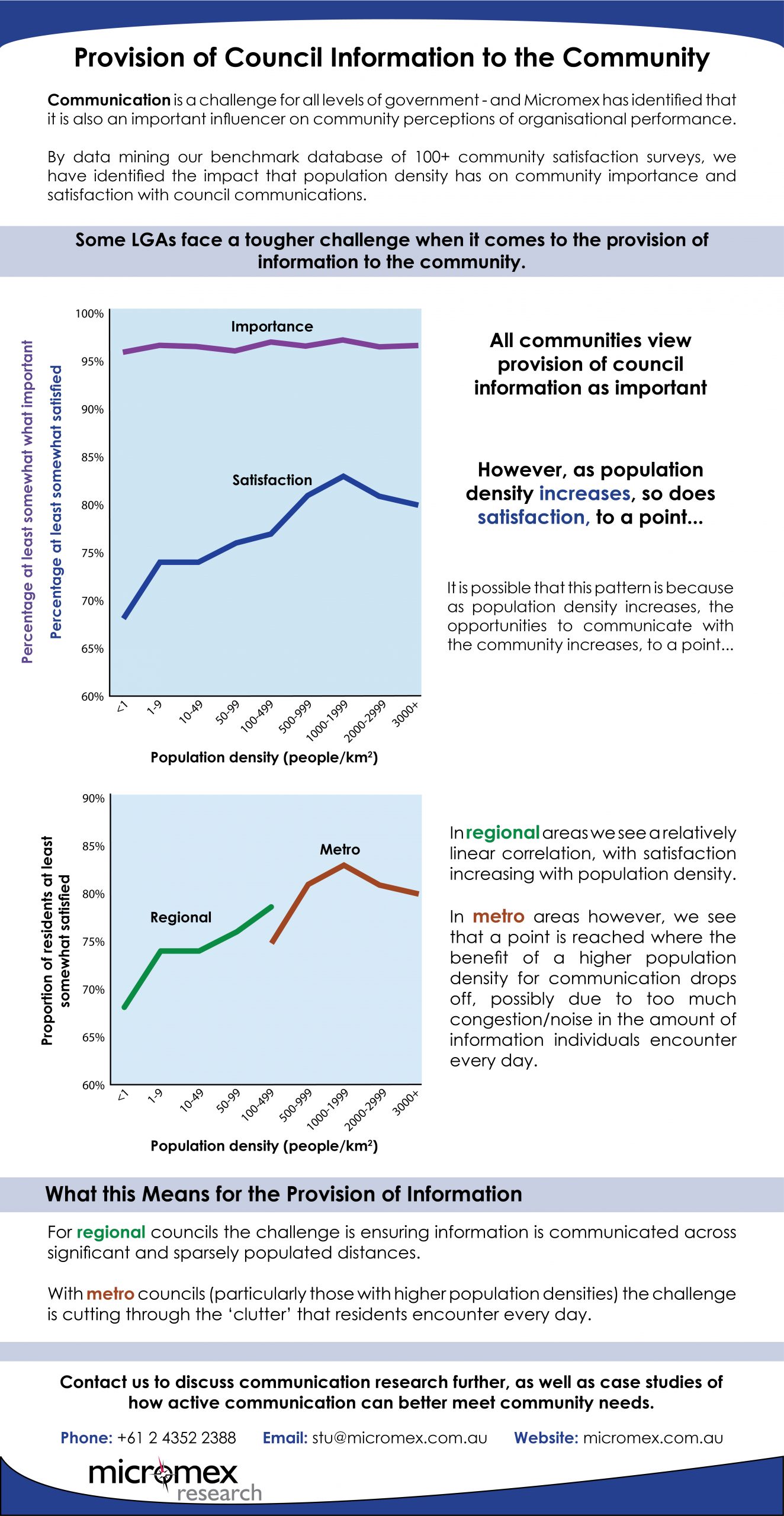 Let's talk about helping you reach your target market...
10/1 Bounty Close
Tuggerah NSW 2259
enquiries@micromex.com.au
PO Box 5059
Chittaway Bay NSW 2261
What We Do
At Micromex we provide our clients with both qualitative and quantitative research solutions, driven by our highly experienced people and alongside the real benefit of our own in-house CATI centre and Australia wide field interview team.