Online panels are a source of quick and effective community consultation and engagement.
Micromex Research can help in the set up, implementation and management of online community panels.
Specifically, we assist organisation in:
Determining best practice recruitment methodologies for your community panel
Determining how to best integrate the panel into your operations
Determining best management practice in establishing, maintaining and operating the community panel function
Identifying a panel engagement framework that will provide organisations with a blueprint in community engagement with which to move forward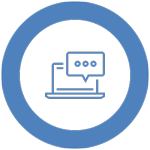 Commercial Market Research Solutions
Social & Community Research
Meetings & Events Research
Let's talk about helping you reach your target market...
10/1 Bounty Close
Tuggerah NSW 2259
enquiries@micromex.com.au
PO Box 5059
Chittaway Bay NSW 2261
What We Do
At Micromex we provide our clients with both qualitative and quantitative research solutions, driven by our highly experienced people and alongside the real benefit of our own in-house CATI centre and Australia wide field interview team.