Commercial Market Research Solutions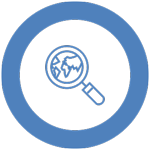 Over the years the Micromex team has worked for clients across a range of different industries, including FMCG manufacturers, Quick Service Restaurants, Financial Institutions, Insurance, Supermarket, Specialty Retailers, Alcohol, Automotive, IT, Consumer Electronics and Leisure.
As a full service Market Research Organisation, Micromex has experience addressing the following research challenges:
Branding & Positioning
Identifies who your consumers are, what makes them tick and what your brand means to them, which will enable you to explore and measure opportunities for growth and new product development
Branding and Advertising Tracking
Identifies the longitudinal performance of your brand and communications, enabling you to assess the efficacy and impact of your marketing communication in the marketplace
Shopper and Retail
Identifies how you can maximise your brand sales, drive category growth, and build synergistic relationships with your retail partners
Sponsorship Evaluation
Identifies the saliency and impact your sponsorship has, which allows you to measure the ROI that your sponsorship provides
New Product Development
The innovation journey starts with the identification of an opportunity and ends with the introduction of a new product
Pricing Research
How much can you charge for your products and services? If you or your competitor changes a pricing strategy, what impact will it have on the dynamic of the market?
Customer Satisfaction Research
How well is your offer delivering to the needs of your customers? What are the components that actively drive and increase brand loyalty?
Employee Satisfaction Research
Allows an honest interaction between management and employees
Communication/Advertising Evaluation
Are you cutting through? What are the messages your target market is taking out of your communications? Are there opportunities to tweak or optimise your communications to drive clarity and better appeal to the market place?
Brand Health Tracking
We longitudinally monitor the performance of your brand within a whole of market context, to understand the impact that both internal and external forces have on the health of your brand
Ethnographic Research
Lets you immerse yourself in the life of your consumers, what is their story?

Property/development
Meetings and Events
Education
Local/State/Federal Government
Commercial Market Research Solutions
Social & Community Research
Meetings & Events Research
Let's talk about helping you reach your target market...
10/1 Bounty Close
Tuggerah NSW 2259
enquiries@micromex.com.au
PO Box 5059
Chittaway Bay NSW 2261
What We Do
At Micromex we provide our clients with both qualitative and quantitative research solutions, driven by our highly experienced people and alongside the real benefit of our own in-house CATI centre and Australia wide field interview team.