In early 2020, we conducted our own community survey of nearly 1800 residents from across all age groups in metropolitan and rural NSW. The purpose of the survey was to:
Measure levels of concern and identify how concern has changed over the past 12 months, in regards to community issues;
Identify how concern differs across demographics and personal experience with natural events;
Understand how respondents believe they will be personally impacted by climate change; and
Assess the different actions respondents believe the Government should be undertaking in order to help address human induced climate change.
Participants were asked to rate their level of concern on fourteen different measures, with results showing that three of the top four concerns related to climate change. More than half also indicated that their level of concern had increased over the 12 months prior to the survey with regards to these same top three concerns.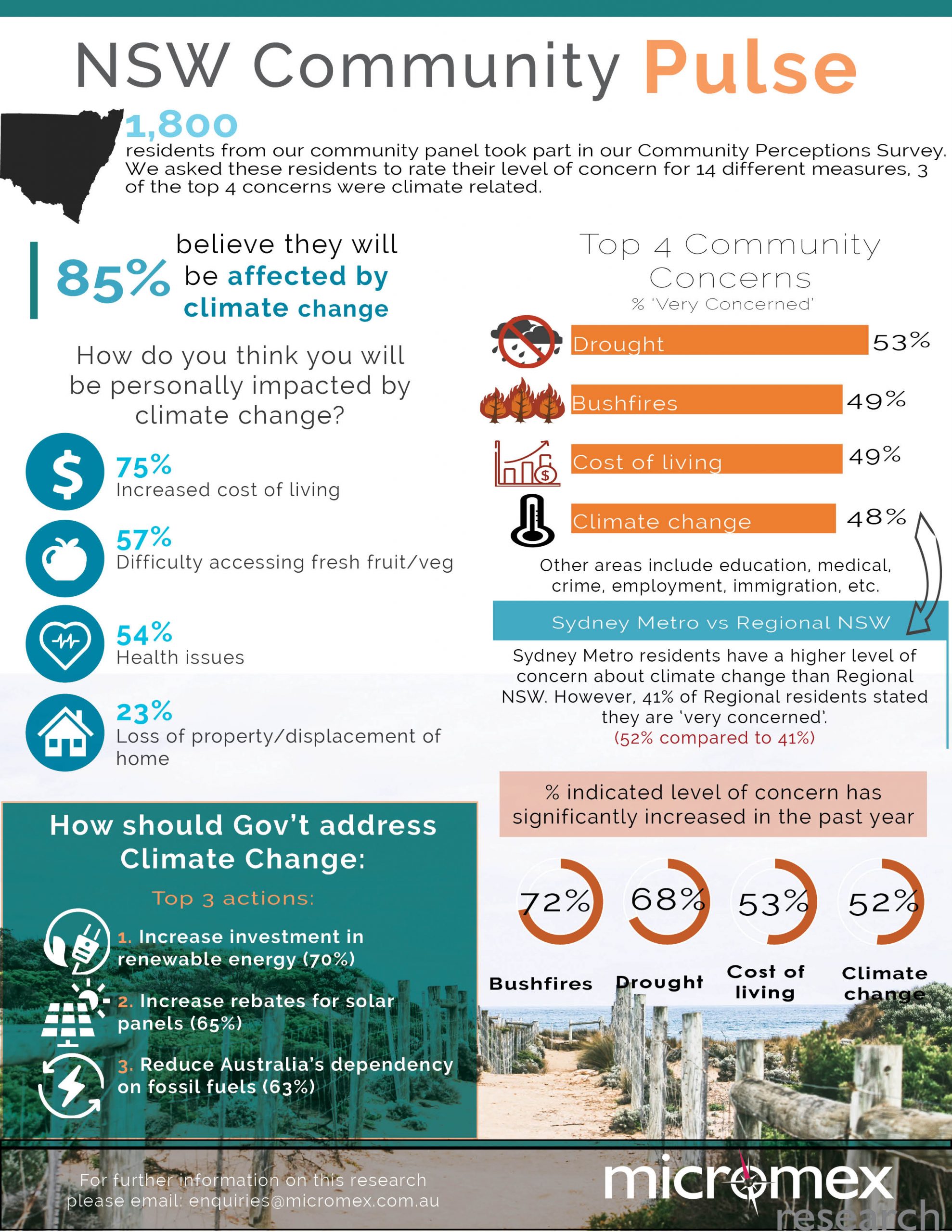 We believe that this type of information is too important to be kept to ourselves and so we published the above infographic and a report which details the findings.
Click here
to read the full report.
Let's talk about helping you reach your target market...
10/1 Bounty Close
Tuggerah NSW 2259
enquiries@micromex.com.au
PO Box 5059
Chittaway Bay NSW 2261
What We Do
At Micromex we provide our clients with both qualitative and quantitative research solutions, driven by our highly experienced people and alongside the real benefit of our own in-house CATI centre and Australia wide field interview team.